Dr. Sanjay Shukla
Teaching: Water Resources
Dr. Sanjay Shukla's students are currently conducting various research studies that involve impact of different bed geometries can have on water and nutrient use, crop yield, and production cost of tomato crop. Estimation of nutrient treatment efficiency of two Agricultural Stormwater Impoundments in south Florida. Study of research is focused on a small agriculture watershed in Semi-Arid South India, to understand the current water balance components of the watershed. Measurement evapotranspiration from two different wetlands by the use of Eddy covariance (EC) method. The Water Resources researches involve the use of hydrologic models such as MIKE SHE/11 for the study of wetlands.
Water Resources Students
Kira Hansen

‌

Research Topic: Effects of Bed Geometries on Water and Nutrient Fluxes: Measurement and Modeling

Kira is originally from Orlando, FL. She graduated with a degree in Agricultural and Biological Engineering from the University of Florida in 2015. While there, she minored in Biomolecular Engineering and completed the Integrated Product and Process Design Program (IPPD). The IPPD program involves an interdisciplinary group of engineering seniors whom complete a design for their corporate sponsors.

Kira joined the Water Resources group in May of 2015 to pursue a Doctorate of Engineering. Her research focus is on the effects of bed geometry on water management in South Florida vegetable fields, with regards to water and nutrient fluxes and the effects of climate change.

In Southern Florida, plasticulture is a common practice in the commercial production of high value fruit and vegetable crops. Her research focuses on optimizing the geometry of the plasticulture beds, to reduce water use, minimize nutrient leaching, and to better adapt to climate change.

Currently she is conducting trials for multiple bed geometries, in both tomatoes and bell peppers production. To better quantify the economic and environmental benefits, that may be provided by the compact bed geometries.

Max Wallace

Research Topic: Topographic and Hydrologic Analyses for Identifying the Drainage Area and Networks for Lake Trafford

Max is originally from Stuart, Florida. He graduated with a B.S. in Agricultural and Biological Engineering from the University of Florida in 2014. Max specialized in Land and Water Resources Engineering and completed a minor in Soil and Water Science. His previous projects with Dr. Scholtz include developing a water farming site selection tool and statistical analysis of logistic model parameters.

Before earning his Bachelor's degree and Engineering Intern certification, Max interned with the Arthur R. Marshall Foundation, South Florida Water Management District, and USDA – NRCS.

Lake Trafford has undergone hydrological, chemical, and ecological changes since the introduction of Hydrilla verticillata in 1969. Between 2006 and 2010, over six million cubic yards of muck were removed from the bottom of the lake at a cost in excess of $21 million dollars to help restore the lake. In 2008, the FDEP developed a watershed boundary as the basis for Total Maximum Daily Load (TMDL) recommendations. Initial topographic analysis has identified regions of uncertainty in the current watershed boundary. Detailed watershed and flow network delineation will provide an improved understanding of how water (and nutrients) drain into the lake and provide a basis for strategies targeting the major land uses contributing nutrients.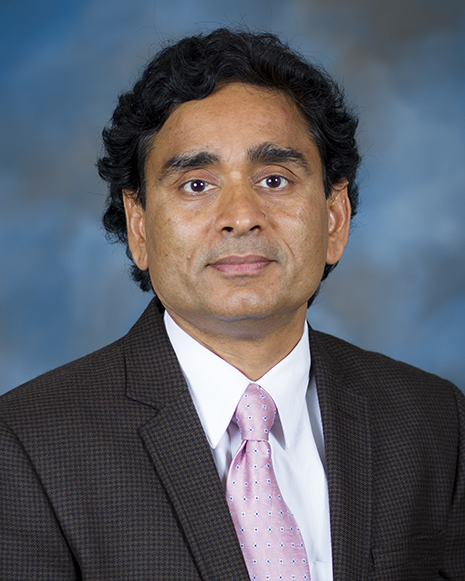 Professor, Water Resources